Ancient Illumination
Graphic Novel vol 1: Remembrance and Revolt
by Rod Van Blake
We are very excited to announce the publishing of the first volume of the Ancient Illumination graphic novel! It's currently available on Kindle and will have physical distribution soon. The plan was to have them available at cons but that may not be an option for a while given current circumstances. We will keep you posted. Until then feel free to snatch it up digitally!
About the graphic novel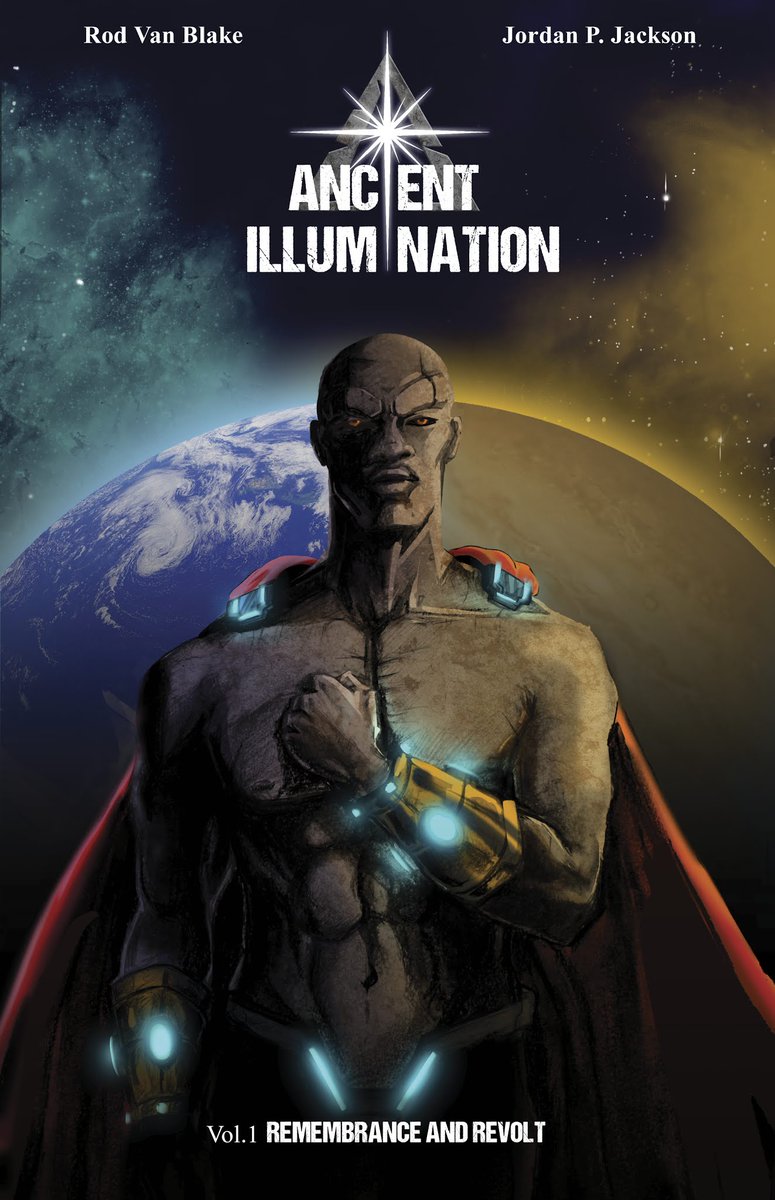 Volume 1: A group of mutants mining in the outer reaches of the Milky Way take a step towards freedom while an old soul from the legendary Atlantis pleads with them to find an ancient antagonist rumored to be the instigator of all conflict on Earth culminating in the most recent battles between the Kison Tontu (stone people) and the Galactic Marine Corps sent by Earth's senatorial body to reign in the latest revolt attempt. Will they search to find this exiled being of light to end the fighting, or simply crush any who seek to keep prosperity from their reach?
Published:  February 2020
Author:  Rod Van Blake
Language:  English